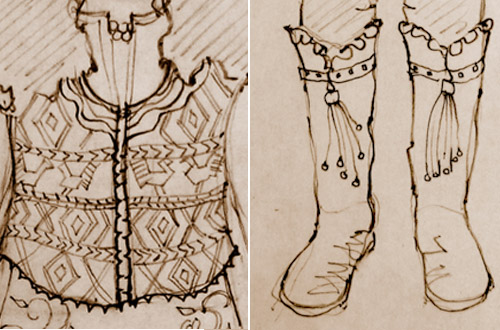 Zally's book is out and her wardrobe collection is on the way!
Soon you can dress Zally in an amazing mix of clothes and accessories inspired by her journey in Aventurine and her rich Guatemalan heritage. In the meantime, here's a quick peek of some design sketches…
In the book, Zally arrives in Willowood and chooses an outfit from the fairy wardrobe for her quest. Here's how she describes it…" a pair of linen-y brown pants, a light-as-air pink cotton shirt that had billowy sleeves, and cropped brown vest that reminded me of Guatemala with animals embroidered all over it. Then I pulled on a pair of purple boots that went up to my knees. They were made out of a material I'd never felt before—something between silk and leather."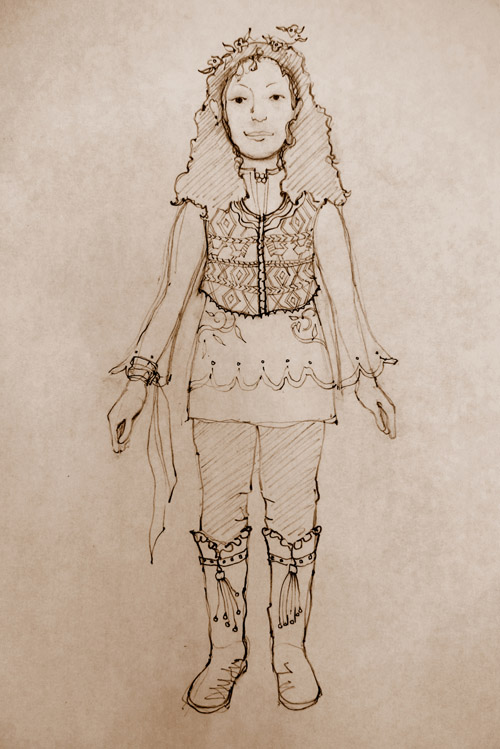 Here's a drawing based on her description. Let your imagination fill in the colors and textures of the fabrics! Can you see the pink, brown and purples?
Other designs will reflect the different parts of her journey in Aventurine, whether it's horseback riding with Imishi and Prince Kir, climbing sharp cliffs in the Kib Valley or trekking through jungles while being shadowed by a jaguar…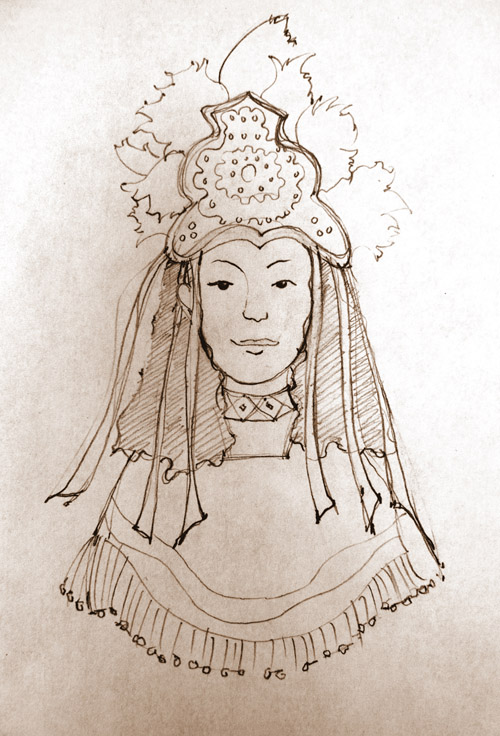 Another source of fashion inspiration is Zally's Guatemalan heritage and Mayan ancestry. Guatemalan craftspeople are known throughout the world for their beautiful textiles — fabrics full of intricate designs (like the vest above) and brilliant colors. Lots of Zally's clothes are a modern twist on traditional Guatemalan dress or have fantastic Mayan elements. Her Aventurine wardrobe contains dramatic headpieces, clothes embroidered with snake and jaguar designs and pieces embellished with feathers, fringe and shells.
Hope you like what you see so far… check back soon for more!